Dorset residents are in for a treat today (Friday 23rd June), as the world-renowned Red Arrows are set to perform a thrilling flypast. The display is ahead of the Falmouth Armed Forces Day and promises to captivate onlookers with their precision flying and spectacular aerial displays.
The Red Arrows will be in the Dorset skies between 3:40pm and 4:00pm.
The aerobatic team should be visible from towns such as Bournemouth, Poole, Weymouth, Dorchester, Portland, Wareham, Sturminster Newton, Shaftesbury, Blandford Forum, Bridport, Gillingham, Bridport and the surrounding areas.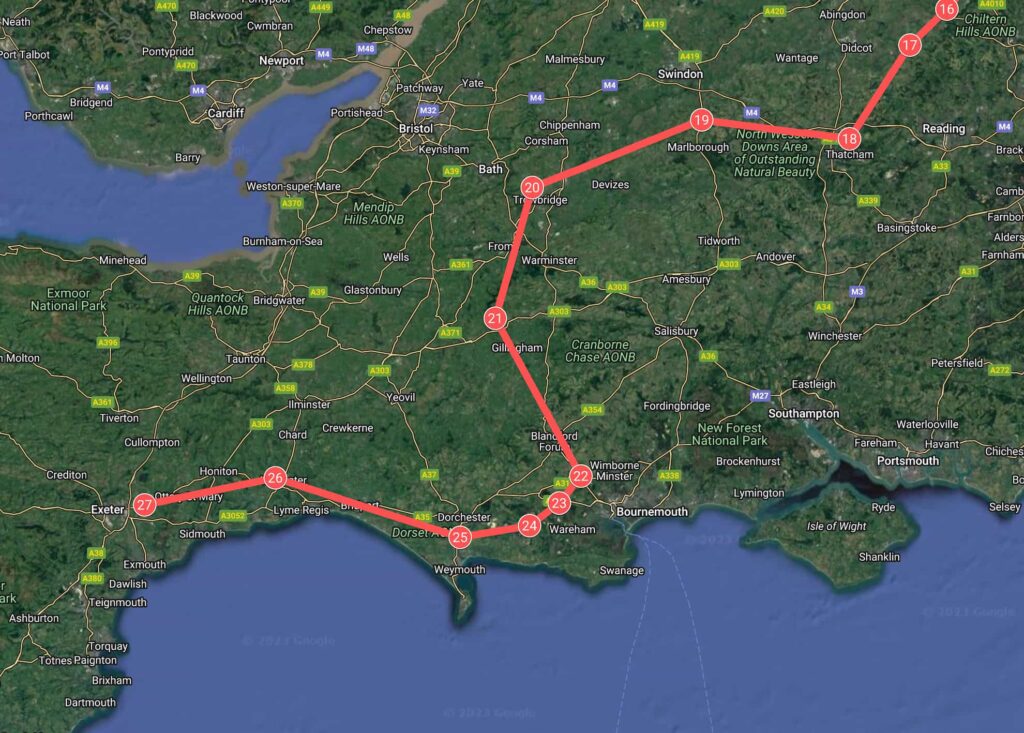 Here are the exact timings as published by Red Arrows of their flypast across the country:
Waddington – 3.05pm
Metheringham – 3.07pm
Binbrook – 3.10pm
Claxby – 3.11pm
Osgodby – 3.12pm
Welton – 3.13pm
North Hykeham – 3.14pm
Coddington – 3.16pm
Burton Lazars – 3.19pm
Corby – 3.22pm
Northampton – 3.25pm
Towcester – 3.26pm
Buckingham – 3.27pm
Ludgershall – 3.29pm
Haddenham – 3.30pm
Lewkner – 3.31pm
RAF Benson – 3.32pm
Cold Ash – 3.34pm
Ogbourne St George – 3.37pm
Bradford on Avon – 3.40pm
Penselwood – 3.43pm
Sturminster Marshall – 3.47pm
East Bloxworth – 3.48pm
Bovington Camp – 3.49pm
Dorchester – 3.50pm
Axminster – 3.53pm
Exeter – 3.56pm
The Red Arrows, officially known as the Royal Air Force Aerobatic Team, are renowned for their displays that feature impressive manoeuvres accompanied by streams of red, white, and blue smoke. The team has a reputation for delivering breathtaking performances at events worldwide, including the British Grand Prix.
Here's the full flight path on a map:
The Red Arrows will be returning to Dorset later this year for the Bournemouth Air Festival between 31st August and 3rd September 2023.